Welcome to one of Denmark's leading ultrasound clinic
With more than 30 years of experience in the field, Ultralydklinikken for Gravide offers the highest level of ultrasound scans during the special time that is your fertility and pregnancy journey.
Our clinic features beautiful, quiet surroundings to ensure that you feel safe and relaxed while here. You will find us in the heart of Copenhagen, at Ny Østergade 5, 1st floor.
Our skilled staff is excited to meet you (and your little, of course)!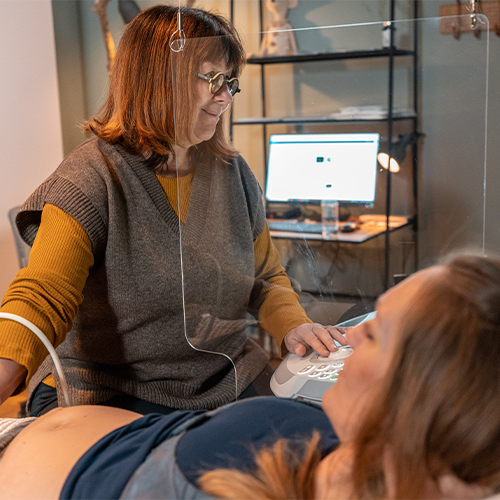 Peace of mind during the early weeks
Do you feel anxious, and long to get reassurance that your little one is healthy? Or are you simply bursting with curiosity to meet the wonderful little being who's taken up residence inside your belly?
Through valuable insights, our early pregnancy scan is designed to offer expectant parents peace of mind during the early weeks of pregnancy. It provides a unique opportunity to meet your little one, and can alleviate any worries you may be having about your baby's health…
We proudly offer the best DNA screening tests on market – for baby and parents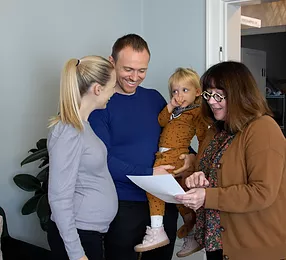 We help you gain insight and feel safe during your fertility journey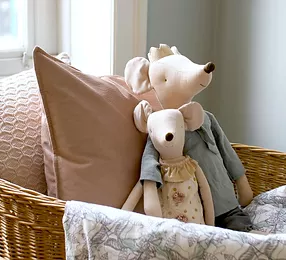 Our incredible 3D/4D scan offers a wonderful peek into baby's secret world
»What a great experience!«
I had a great experience at the clinic. The midwife, Mette, was professional and kind and very helpful. The clinic itself is centrally located and nicely furnished. Recommended!
Anonymous | Trustpilot
♥♥♥♥♥
Stay on track:
Try our due date calculator
Try our due date calculator. It instantly provides you with your own personal pregnancy calendar, including an overview of which scans and tests would be beneficial at your current stage of pregnancy.
It is such a special experience to get to peek into your little one inside the belly for the first time – not just for you, but for your family as well!
We think it's wonderful when both grandparents and siblings participate in a scan, so if you want to share the experience with your loved ones, you are more than welcome to bring them! Of course, the invitation is extended to friends as well…
»Great environment and kind staff«
I love the environment and the staff is very nice and kind. I had some questions about an appointment and they answered right away.