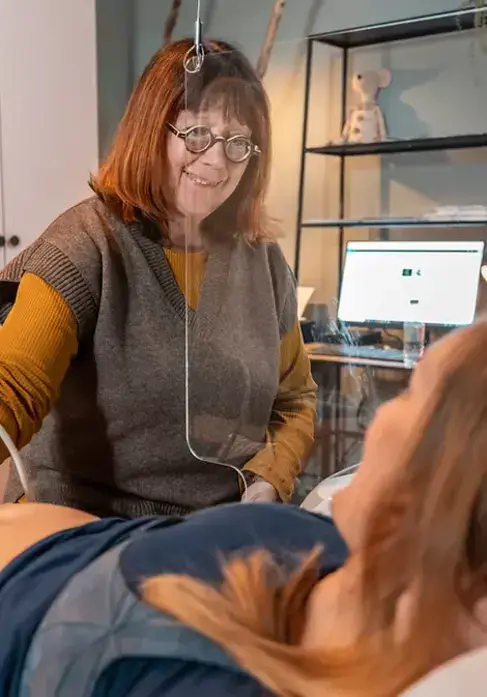 This scan is a wonderful option if you're too curious to wait for the anomaly scan to learn the gender of your baby.
The gender scan is available from 14 weeks and on. If, for some reason, we're unable to establish the gender during the first scan, we offer you another scan for free. Our aim is to bring you the wonderful news of a baby boy or a baby girl with absolute certainty.
The appointment is set to last 15 minutes. While we spend most of the time to determine your baby's gender, we promise to do our best to see other things as well – a little smile, a yawn or whatever baby feels like showing us on the day. However, we will not have time for taking measurements or writing a report. If you would like to include this additional information, please choose one of the longer scans, e.g., the 30-minute scan.
Duration: 15 minutes

Price: DKK 500
What you receive
5-6 pictures in black and white (printouts).
Small video clips stored on a USB key, which can either be purchased at our clinic, or you bring yourself. We also send all pictures and videos to your email immediately following the scan.
A beautiful card stating baby's gender (can easily be framed for your nursery if you want).
A small plastic folder for your future pregnancy documents.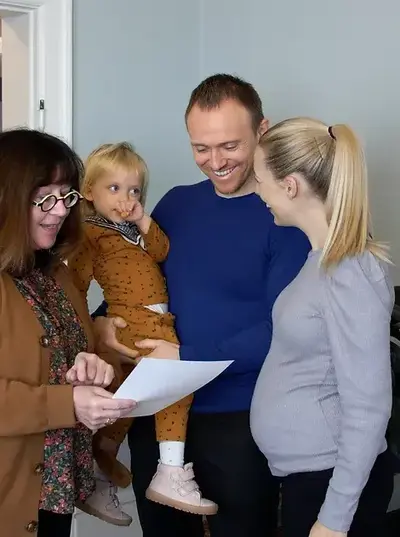 Book online
Visit our online booking calendar to find the time and service that best suits your needs.
Ultralydklinikken for Gravide is one of Denmark's leading private medical clinics. All our staff are highly qualified healthcare professionals, with specialised training in women's health.
We are here to provide you with the most competent and caring guidance throughout your fertility and pregnancy journey – also if that means referring you to a hospital for further treatment, if necessary.
We always have your best interest at heart, and can't wait to meet you (and your little one)!